Welcome to Family Veterinary Center
Your Veterinarian in Haydenville MA
Call us at (413) 268-8387
Pet Emergency? Call us right away at (413) 268-8387!
If you have an emergency outside our regular business hours please call Veterinary Specialists of CT at (860) 236-3273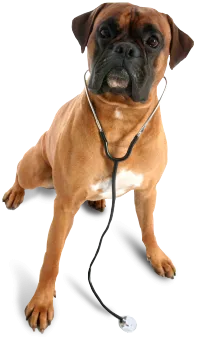 The Family Veterinary Center will always strive to provide you and your pets with compassionate and integrative health care through the reinforcement of wellness, comfort, and proper nutrition.
We are conveniently located on Route 9, just 10 minutes west of Northampton. We treat dogs, cats, and exotics and provide acupuncture and chiropractic services for horses. If you have questions, don't hesitate to call, 413-268-8387.
At Family Veterinary Center, we treat your pets like the valued family members they are.
Dr. Robin Karlin and Dr. Bud Allen
| Family Veterinary Center | (413) 268-8387
99 Main St
Haydenville, MA 01039
Fax: 413-268-3899
Email: [email protected]

We have partnered with VetSource online pharmacy! Use the following link to request online prescriptions, food, and more! They will also connect you with Wedgewood pharmacy, for any medication compounding needs.
Click the image below to be directed to our pharmacy website:
TADSAW
The Train a Dog- Save a Warrior program provides for the training of aMedical Alert Service Dog Team for any wounded warrior, Active Duty andVeteran at no charge to the warrior. If you are able, please considerdonating to this great program.
Veteran Support Dogs click here.